We are an appliance repair service based in Singapore. If you are having any problem with your appliances, we have a team of engineers who will be more than happy to fix the problem for you. We have been in the Singapore market, offering a wide range of appliance repair and maintenance services for a while. We know what you are looking for as far as appliance repair services are concerned. The quality of our services sets us apart, making us the ideal service provider for all your appliance needs in Singapore.
Our Company
As highlighted above, ours is a local company offering appliance repair services in Singapore . Aside from being locally owned and operated, we have an in-depth knowledge of the Singapore n market and the standards set by the law as far as appliances are concerned. That is why we only use high-quality parts when repairing different home appliances.
Our company started small, and we have enjoyed steady growth all through. We are keen to remain in touch with our customers and offer them our trademark personalized services. From a humble beginning, we are eager to grow to great heights and take our customers on the journey to the top with us.
Our Team
Our team comprises of engineers trained and experienced in handling different appliances. We also have the customer service team responsible for scheduling your appointments and answering all your questions in regards to our services.
Our team believes in the same core values, and commitment to excellence is just one of them. We regularly take our staff through training to ensure that we are abreast of the changes in the industry. Our company has all the certification required for us to operate within the confines of the law in Singapore . We are not driven by numbers, and we would rather have a good flow of repeat customers. That is why we go above the call of duty and do everything possible to ensure that our clients' appliances are well taken care of.
We would like to appreciate our journey and growth in the last few years. Our excellence was not acquired overnight. It has taken a lot of effort from the team and our dedicated customers to get us where we are today. We promise that we will continue reinventing ourselves so that we can offer nothing but the best appliance repair services in Singapore .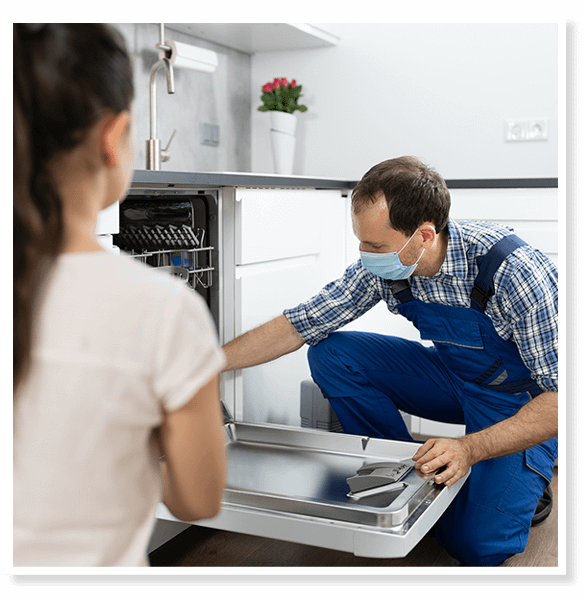 Our Mission
We aim to deliver high-quality services with passion, integrity, and conviction. We are keen to leave a smile on our customers' faces and deliver to if not beyond their expectations. We will work to ensure that we only source the best talent in the industry and guarantee courteous, professional, and highly skilled repair technicians.
Our Services
We offer a wide range of repair services. These services include:
Fridge repair
Washing machine repair
Chest freezer repair
Wine cooler repair
Dryer repair
Dishwasher repair
Cooker hood repair
Oven repair
Whatever appliance you have, be sure that we can repair it for you. We respond quickly in case of emergencies. All you need to do is request for emergency appliance repair services, and we will be quick to offer the help that you need.
We understand the need for a maintenance routine where appliances are concerned. We offer maintenance services, and you can arrange to have all your devices maintained at the same time to ensure they are all performing optimally. Our full maintenance packages come with huge bargains, and we take care of all the scheduling for you. Our team will alert you when your appliance maintenance is due and plan around your schedule to ensure that your appliances are serviced in good time. appliancerepair.sg Call us today and let us handle all your appliance needs for you.