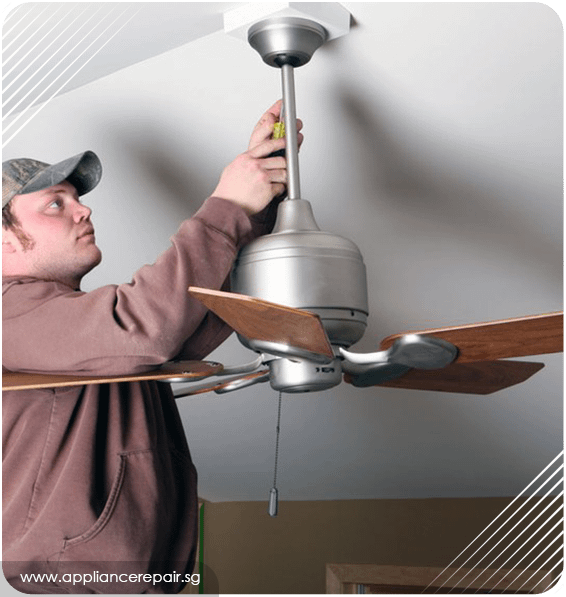 Ceiling Fan Repairing & Servicing
Ceiling fans are among the most neglected household devices- until they quit on you. Having a non-performing ceiling fan during the hot months can be a pain. Instead of heading to the shops for a new one, you should first find out whether the fan can be repaired by sourcing for ceiling fan repair services. Below are some of the common fixable problems associated with ceiling fans.
Fan is not running
Your fan will not run if the box fuse is damaged. The switch plate could also be the problem. The only way to diagnose the problem is to open the switch plate and see whether there is power going through it. If there is power in the switch, then the fan is the problem. If the fan is the problem, a professional will need to take it and check where the issue is. More often than not, A fan will stop working if the motor is damaged.
The fan is not going as fast
If you do not like the speed of your fan, you may need to get the remote control reprogrammed. Other problems with ceilings include a broken pull chain or noisy blades.
Why consider repairing your fan over buying a new one
Increased comfort
This applies if the ceiling fan is not functioning efficiently. Having the fan fixed will enhance the atmosphere in the house, and this can only translate to increased comfort.
Increase energy efficiency
With a ceiling fan that is working efficiently, you can turn up your thermostat and save on cooling during the hot months.
Maintain your house décor
The ceiling fan also plays a role in your home aesthetics. If your fan goes with the rest of your décor, there is no reason for changing it unless you have a better replacement. To ensure that the fan is also functional, a ceiling fan repair technician can restore it to its previous working condition.
Save Money
Most of the ceiling fan repairs rates are a fraction of what it would cost to get a new piece. By repairing your fan, you will be saving money in the long run.
It is important to note that some problems are not worth fixing. If one or more blades are broken, you are better off getting a new one. The same applies if the fan is too noisy.
When we come to your home, we will assess the fan and guide you on what option is best. In case the fan can easily be fixed, we will only charge for the services we offer. Our team will come with all the parts needed to fix it. We have original parts, so you can be sure that the quality of your fan will not be compromised.
Contact Us
Are you in Singapore and need ceiling fan repair services? Contact us through our website and let us repair or service your ceiling fan for you. We offer same-day services, and we strive to do all our repairs in a single visit. In case we need to source for parts, our team is well conversant with the area and know where to source for quality fan parts.
Our phone lines are open 24/7. To engage our services, all you need to do is fill a simple form and let us know how you want us to help. Aside from repairing ceiling fans, we also offer a wide range of appliance repair services. From restoring washing machines to their former glory to repairing that freezer that is threatening to fail you when you least expect it, we handle it all and so much more. We came with the experts in the field, and we regularly train our staff to ensure that we always offer the best to our customers.