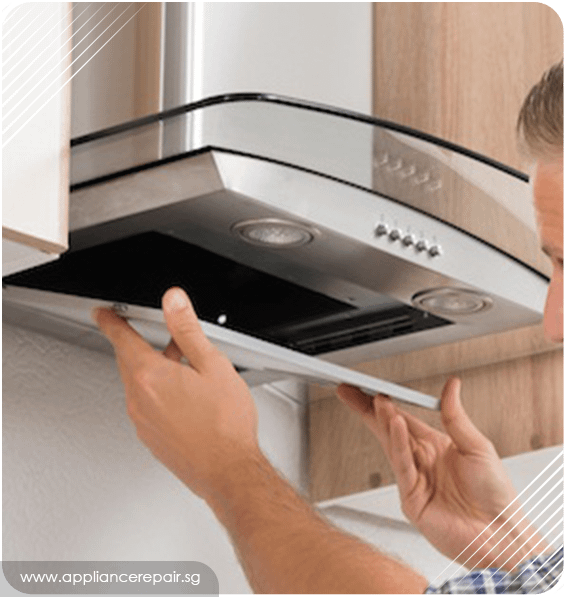 Cooker Hood Repairing & Servicing
Cooker hoods are perfect for eliminating steam and smells when you are cooking. A cooker hood that is working well will keep your house mold and stench free. While this is the simplest of home appliances, Hoods also malfunction and stop to do the job they are created for. Fortunately, most of the cooker hood related issues can be rectified quickly.
Parts that make up the hood
A cooker hood is made up of different components. For the hood to perform optimally, all the parts must be in perfect condition. These parts include:
Motor
This is the part responsible for drawing odors inside the hood and expelling them outside. The direction of the smell will depend on your device.
Bulb and Lamp Holders
The hood comes with bulbs for proper lighting when cooking. The bulbs are housed inside lamp holders that are designed to protect them from the steam produced in the kitchen.
Control Switch
Thanks to this switch, you can select the motor speed that works for you. Modern hoods come with other additional parts like remote controls.
Common Cooker Hood Problems
A new hood may need a few days before it starts working correctly. If you have had your hood for a while, there are a few issues that may warrant professional cooker hood repair services. Some of these issues include:
Poor air extraction
If you can still smell yesterday's dinner, it is obvious that your hood is not performing well. The first culprit, in this case, is clogged filters. These filters can either be cleaned or replaced depending on how much damage is done.
Bulb working
Just like other bulbs, cooker hood bulbs may malfunction. Where that is the case, all you need to do is replace the bulb. If the problem is not rectified, the problem could be plastic holders. Overusing the hood lights may cause the plastic holders to wear out. Replacing the holders is the only way to rectify this problem. You should also avoid leaving the lights on all the time.
Let us help you
Our engineers are equipped to handle all types of cooker hood issues. If you are in Singapore, get in touch with us, and we will repair your hood the same day. Our team has a comprehensive knowledge of your region and will know where to quickly source for any worn-out parts in case we do not have it in our stores.
We value our customers and will go the extra mile to ensure that they are happy. Our technicians are courteous and willing to answer all the questions you have about our cooker hood repair services, among other services that we offer. We also welcome feedback from our customers as this is the only way we can improve our services and serve them better in the future.
We do our best to complete all repairs within a single visit so you can continue enjoying your cooking. We will only charge for our service in case we do not need to replace any parts.
We are just a phone call away. After filling a simple form on our website, we will come to you and fix your hood or any other appliance that needs repairing or servicing.
Contact Us
Get in touch with us through our website. Our customer service team will pick it from there and plan for a home visit that matches your schedule. We aim to make our clients' life easy by ensuring that all their appliances are working correctly. For those damages that are not fixable or are too expensive, we will offer guidance on the best action to take. Call us for cooker hood repair services, and you will never have to deal with food smell and smoke in your home.